How to fund a franchise
We have helped close to 2000 people invest in franchises. We have worked with franchisors that required an all-in investment under $50K, and have done multi-unit, are development, and master franchise licenses with investments in excess of $5million. An individual"s available capital, the amount of total capital needed, as well as their other assets, credit, business experience, etc., will influence what funding types they have available. However, there are four many ways to fund a franchise; all cash, retirement funds, SBA-backed loans, and private investment. Each of these can impact the ROI of your franchise. If you are considering becoming a franchisor, your franchise consultant can help guide you to setting up your offering to be most attractive to lenders. If you are a considering becoming a franchisee, these are several of the ways to fund a franchise that may be available to you.
Fund a franchise with all cash
This is obvious, but it deserves a place on the list. I have worked with many investors who have funded this way. The advantages of funding a franchise all cash is that the business is not laden with debt or burdened with servicing, and you are not beholden to shareholders or fighting with partners.
Fund a franchise with retirement funds
People often don"t realize that, for many qualifying businesses, you can use retirement funds to fund the business. You are not withdrawing the money, but rather just self-directing it, so you don"t pay the penalties that you would for early cash-out. One of the great advantages of this method is that, if your business is more profitable than you need to sustain it and your lifestyle, you can push issue the profits back to the retirement account to grow tax-deferred. Benetrends Rainmaker Program is a great example of this.
Fund a franchise with an SBA Loan
SBA loans are loans made by a traditional bank. These loans have a guarantee from the SBA to the bank for between 75%-85% of the loan. SBA loans require a certain amount of capital from the borrower as well ("equity injection"). The injection amount varies depending on if you are starting or purchasing an existing business, if there is real estate involved, and the bank you are working with. Typically, if you are starting a business in which the majority of the investment is not real estate, you will have to have equity injection of 25% to 30%. If you are buying an existing business with no real estate you will likely need 15%-20% injection. Finally, if you are starting or buying a business where the majority of the investment is real estate you will likely need 10%-15% of your own cash. So if your business plan calls for a total investment (including working capital) of $750K,
The first scenario you would need about $225K of your own cash
The second you would need about $115,000
The final scenario you would need about $80K of your own money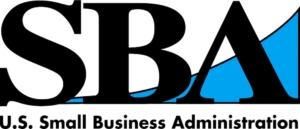 Fund a franchise with friends or family
Often referred to as "first tier investors", friends and family money is a very popular way to fund a business. It actually accounts for around $60billion in start-up investment in the U.S. each year. In my experience, there is as many ways to do this as there are friends and family! It be a handshake deal, early inheritance, active partnership, silent partnership, or any combination thereof. There are other ways to fund a franchise. Venture capitalists, Angels, PPMs, just to name a few, but the vast majority of franchises are funded with one of these 4 methods. A version of this article later appeared on Quora on April 8th, 2018. You can see it here.